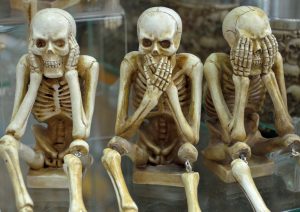 A few weeks ago, I started a short survey, where I posted my question "What holds people back from creating their own website?" to several groups on LinkedIn and Facebook. I wanted to use the results for a new book, that I was planning and also for video classes. So here are some of the results that I've got so far.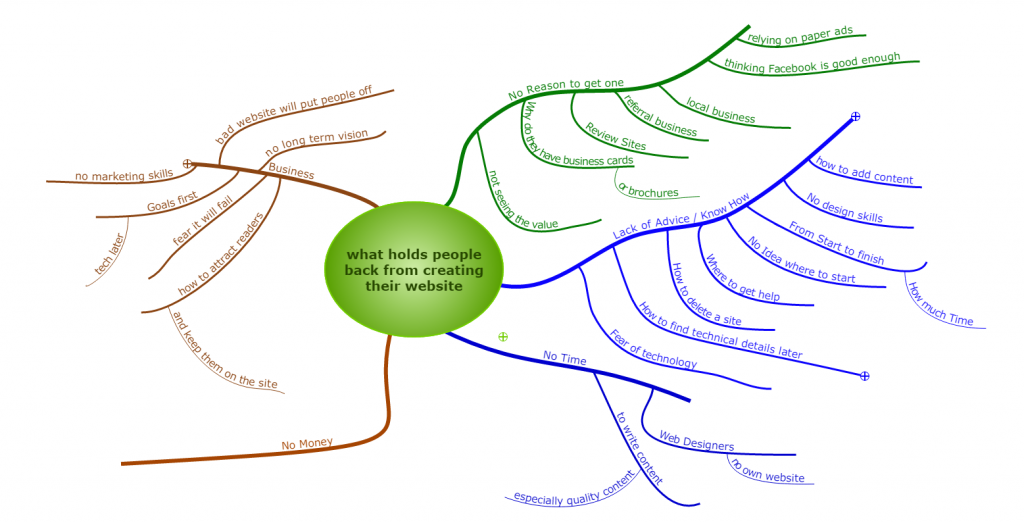 No Need for a Site
One of the answers was "I don't see a reason to get a website." This can be a result of several opinions:
They rely on paper ads
They think that Facebook is good enough
They have a local business
They have a lot of referral business
They can get customers from review sites
They are not seeing the value of having a website
Using ads in a local newspaper is a good strategy if your potential clients are reading the paper. If you are running a local business, it may work fine for your business. For example, if you run a local restaurant or a local shop. So it's okay for you if you get enough business and you don't want to earn more money. But who can say that they make enough money?
Let's talk about restaurants:
If you are new in a town, maybe you have a business meeting or attend a conference in the city, and you want to eat something? Would you look up restaurants in the local paper? Usually not, if you have a smartphone or access to wireless Internet. Most people use apps like Yelp to get a suggestion for a good restaurant in the neighborhood of your hotel so that you can try it out without any trouble.
So this will work fine for restaurants who are listed on review sites like Yelp and already have a good reputation on these sites.
It's very similar to shops. If you want to buy some shoes, you will do it from home, so it's very likely that you check out Google and search for shops who sell shoes in your neighborhood or your town. It is even more likely when you are looking for a particular shop, like for vegan shoes or fair traded goods.
If you run a business, you may ask yourself "Do I have business cards?" or "Do I have brochures?" If the answer is "yes," you may ask yourself "why?" Why would you spend money, time and effort in creating brochures and business cards, when your clients just walk by, get referred from other clients or look you up in the newspaper?
Technical Know How
Another answer was "I don't know how to do it" or "I don't know where to get advice."
It's not just about creating a website; it's also about maintaining it over time. It seems that most business owners have a particular fear of technology and don't want to get started with the software.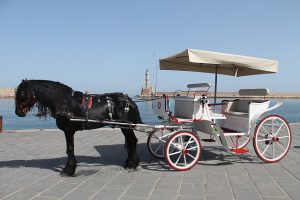 I wonder how they feel about driving. In the past, business people got transported by carriage (wheeled vehicle for people, usually horse-drawn). They told the driver where they wanted to go and paid them for the ride. It worked fine for centuries, so why do people put such an effort into learning how to drive a car? They have to get a driver's license which requires several months of learning and training. They need to check the tire pressure and the oil and they even have to fill their gas tanks by themselves (remember the old times, when they had people who did that as a service?).
I totally understand when a small business must have to focus on their primary tasks, but they also have to keep up with their marketing and advertising. I agree that maintaining a website is not as much fun as driving a fast sports car, but neither is online-banking. And everybody must do their banking by themselves now. You can't just walk to a counter where a friendly clerk will fill out a wire transfer for you, or where you get some cash handed over by a real person. You now have to fill out these on a machine, and you get your cash from an ATM. Or you must send a check which you also have to fill out by yourself.
But I understand how people feel about technology when it comes to websites:
They don't know how to add content
They don't have design skills
They can't say how much time it will take from start to finish
They have no idea where to start
They don't know where to get help
They don't know how to delete a site when they no longer need it
They can't find the necessary technical details when they want to change something later
They are afraid of the technology
They have no time to set it up
They have no time to add content
They have no time to write quality content
I've even heard from web designers, who earn a lot of money by building websites for their clients, and who don't have a finished website for their own business.
Business Goals
Some of the answers were business related, especially when they came from the Networking or Business forums. People sometimes look at the business aspect first, before they decide on the technical requirements for their website.
They think that a bad website could put people off
They have no long term vision
They have no marketing skills
They focus on goals first, technology later
They fear that it will fail
They don't know how to attract visitors and keep them on the site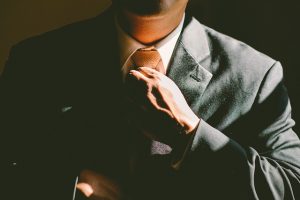 It's an excellent approach to make sure that you build a website for your goals. Just building a site, because you can, is not the best way to get started. The site should be used to attract your potential clients and encourage them to buy from you or get interested in you.
It also means you don't have to sell anything on your site if you don't want to run an online store. For example, if you are a fiction author, it's not the primary purpose of your site, to sell your books. It's more like to get people interested in your person as an author. This way, people learn more about your writing style, so you may want to publish sample chapters or announce the plot for your next story.
Money
Some people just answered that they don't have the money to create and maintain a website. I don't think these people are actually running a business, because, for business, you have to have a budget for advertising and marketing. Otherwise, how would you get customers or clients?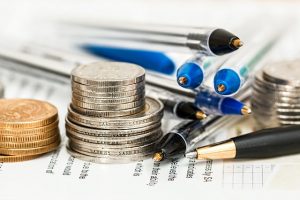 Currently, the prices for web hosting are pretty small. If you don't need to run a high-traffic web shop with lots of features, you can just settle for a low-price shared hosting that is currently offered at $3.49 per month by several companies.
The software is free if you use WordPress that you can download from WordPress.org. Most hosting companies have a 1-click-install for WordPress available so that it's even easier to get started.
You may want to secure your site with an SSL certificate so that your visitors get the secure feeling of seeing a little padlock in their browser. It means that all data is encrypted if they enter something in a contact form like their email address. You can now get a free SSL certificate from "Let's encrypt" for free. Most hosting providers offer this option even with their low-price hosting.
You want to get a nice looking design, but you don't need to spend thousands of dollars for a web designer to get that. WordPress itself offers over 4,000 free themes that provide different designs. And even when you need to spend some money on a "premium theme," these are often as cheap as $29 if you happen to find one that you find appealing.
You may need to get some advice on how to set up your site and run it over time. But even this information is usually free if you want to spend the time to search for blogs or youTube videos that are teaching WordPress.
Conclusion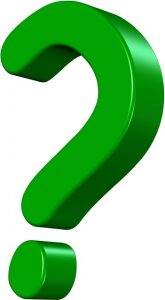 So you may ask "What should I do?"
I'm still working on my books, but I have a free video course that you can watch, just to see how easy it is to get up and running with WordPress. The course even recommends a free hosting site, where you can get started without having to pay for the hosting.
The site is: http://heddesheimer.teachable.com
By the way: I'm still collecting ideas and requirements for my books. So if you have a question that you would like to get answered in my next book, just let me know. You can use the contact page on my site to send me any question or comment.
If you don't want to spend time learning all that stuff, but if you have a budget for setting up a website, I can recommend codeable if you are looking for qualified people who can help.
I am with codeable for over a year now, and I helped a lot of clients to get their site exactly as they want or need them to be. Not just by changing the layout, but also by adding functionalities that were needed like for shops or reservation systems.
If you want to check out my colleagues and me at codeable, just sign up for free and get an estimate for your project: https://codeable.io/?ref=l1T6m (affiliate link)
If you need help to write up your project description, so that the specialists will understand what you ask, send me a note on my contact page, and I'll help you to increase your chance to get noticed and accepted by the programmers. I know from experience, that developers often speak a different language, so it's always good to have a translator.