During the past months, I have learned that there is not much demand for information about WordPress for beginners so that I will shift the focus of this blog more towards development. That is something that I'm good at, and I do it for a living for the past ten years.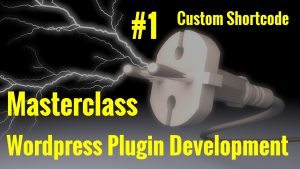 I start with a video course on creating WordPress plugins. The course is very basic, but it has some requirements:
You need to understand HTML
You need to understand CSS
You need to have a basic knowledge of JavaScript or jQuery
You need to be a PHP developer
Of course, it is also necessary that you know what WordPress is and how to use it.
If you are interested, the course is now available on Skillshare: http://skl.sh/2mSoDS0
And it's also available on Udemy for $10 for a limited time.