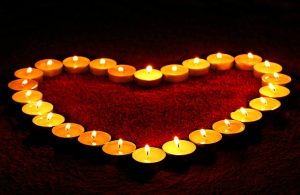 You may have heard about WordPress as a blogging platform. But WordPress is more than just that. During the past years, it has evolved into a robust business platform. People use it to build online stores, community sites and even job portals.
If you haven't heard about WordPress yet, here are nine facts that might persuade you to have a closer look at this system.
1) OpenSource
WordPress is an Open Source system. It means that all the source code is available for you to modify it if needed. That does not mean that you have to, but you can if you want.
A lot of people are constantly working on the code, to improve functionality and security. You will see that WordPress released a new major version about twice per year.
But you can also modify WordPress if you want to add individual features. Usually, people don't change the code of the system itself, because there is a better way to do it, which you will see in the next feature.
2) Easy to Extend
Because it is quite complicated to keep track of changes, it is much better to leave the original system as it is. If a user needs a functionality, that is not implemented in the existing code; they just extend the system without actually changing it.
A task like this can be done by creating a theme, a child theme or a plugin. Which one a developer choose is dependent on the nature of the features, that are needed. For modifications to layout and design, a developer will decide to create a theme or child theme. If the user needs extra functions like a shopping cart or an events calendar, they will create a plugin for that.
WordPress makes it very easy to extend the system with special features that are called "filters" and "hooks." It makes it possible to add extra code to the software, while they keep the original intact.
3) Lots of Plugins
Because I have mentioned the possibility to extend the WordPress functionalities by creating a plugin, I need to tell you, that there are already more than 47,000 plugins available in the official WordPress plugin directory. There are even more if you count all the premium plugins that are not listed there. The plugin directory is just listing the plugins, which you can download free of charge.
4) Lots of Themes
I have also mentioned, that developers can create a theme or a child theme to modify the design of a WordPress site. But you don't even need a designer for that because WordPress offers over 4,000 themes in their free theme directory.
5) Free of Charge
Did I mention, all of this so far is free of charge? Well, not the part where you hire a professional developer to build a custom plugin or theme for you. But if you want to spend some time searching, most of the time you will find a theme that will provide a layout that is close to what you need.
The same goes for plugins. It's sometimes time-consuming to find the right plugin for your need. You have to install it and check out if it does what you need, so it might take a few days to get all the element that you want for your website.
But the great thing is: If you don't have a budget, you don't need to spend any money to get started.
But what if you are in a hurry, and you cannot spend so much time in researching all the themes and plugins? Well, I'm glad you asked. Let's answer this in the next feature.
6) Great Community
If you don't have time to try it all out by yourself, just get help. WordPress provides a huge community for their users and developers.
So, if you are just starting, and you are not sure which theme you should pick, you can just google something like "free real estate WordPress themes 2015" to get a lot of blog posts with reviews on these themes (replace "real estate" with a topic of your choice). You can do the same for plugins to find blog posts with a review or comparison articles to help you decide what plugin to pick.
But wait, there is more. If you get stuck with a feature on WordPress, you will also find a lot of free tutorials, forum posts and Facebook groups who can help with a problem that you might have with your WordPress site.
7) Easy to Install
Another feature that everyone loves is the installation process for WordPress. It's called the "famous 5 minute wordpress install" and you can do it even faster when your hosting company offers an installation script for WordPress in their customer area (and most of them do nowadays).
8) Popularity
So, it's no wonder, that WordPress is so popular. How popular? Well, according to the official statistics (https://w3techs.com/technologies/overview/content_management/all) WordPress is used for over 27% of all websites worldwide. This statistics includes static websites that are built with just HTML and without any content management system (CMS) at all.
If you just compare websites that run with a CMS, which means that the site owner can easily add or edit a page or a post, without hiring a developer to do it for them, WordPress is used for over 58% of these.
9) Available in Many Languages
But, you may say, I don't speak Englisch very well (not true, because you did read this article until the end 🙂 ) or you want to set it up for a client, who don't know any English.
No problem! WordPress is available in many languages. You can check yours on this page:
https://make.wordpress.org/polyglots/teams/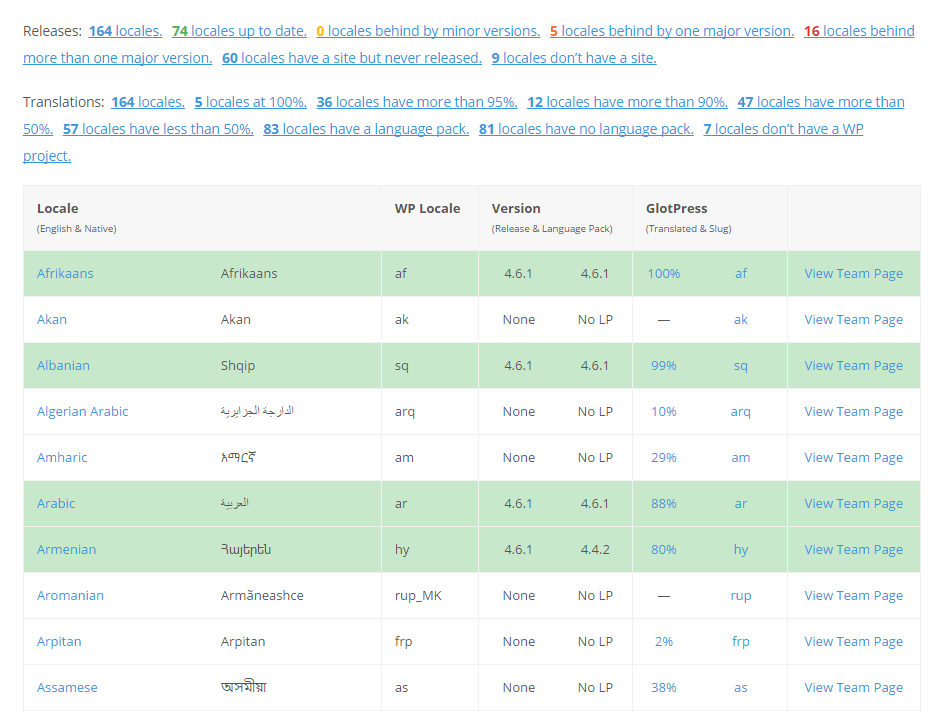 Everything in green is fully translated. So if you are French or German: no problem. Some are still in development, and those will show up in red or orange. You can see how much is already translated in the row "GlotPress" with the actual percentage of the translation progress.
Conclusion
Now that you know why people love WordPress, what is your favorite feature?
Are you curious to try it out on your own?
Do you want to learn more about WordPress?
If you like to learn more, subscribe to my mailing list and get more tips and tricks for WordPress beginners into your mailbox. You will also get a free PDF with ten things that you want to know about WordPress. Check it out here: https://heddesheimer.com/landingpage/